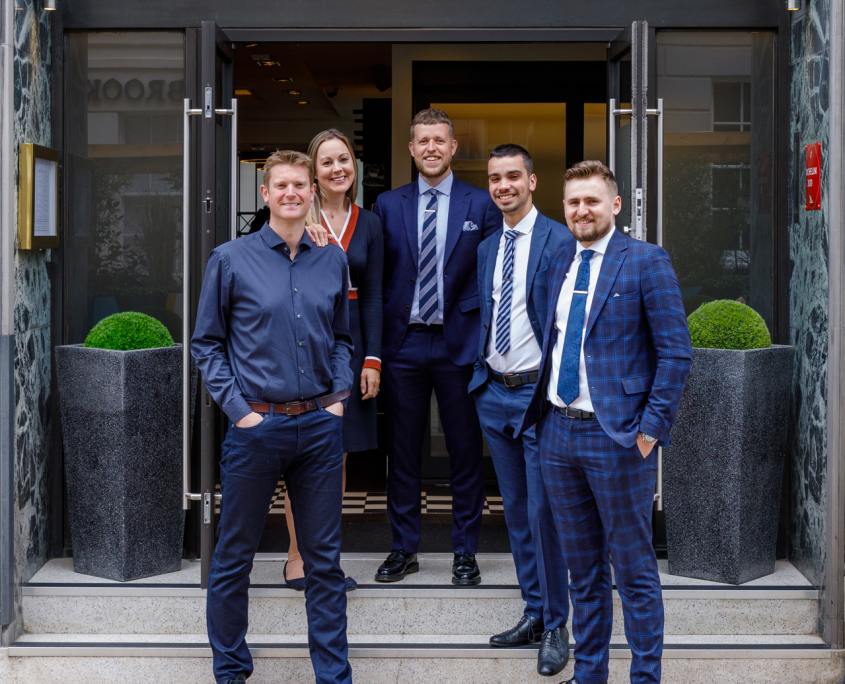 Adam's was opened in 2013 by husband and wife team Adam and Natasha, since then it has seen a relocation and many expansions to the facilities. An A La Carte Menu is served alongside the Two Tasting Menu's in the dining room which is run by Service Manager Shaun and his team. The Chef's Table is located within the kitchen environment and seats small groups of diners together, or one large group exclusively. Adam's is a contemporary British fine dining restaurant serving modern dishes with a world class wine list. 
My aim is not to baffle, but to excite and enthuse guests with the accurate cooking of quality ingredients served in an approachable environment.  We hope to create a unique experience for each diner within our friendly and professional restaurant. We hope to see you at the restaurant soon, Adam.
Thank you for giving us an unforgettable dining experience. It was our 12th wedding anniversary and this made it the most wonderful day. The service, food and wine were all absolutely fantastic.
This was our third visit to your glorious restaurant and it just gets better and better. We dined on Saturday with friends who had travelled from London and Bath and all agreed that the dining experience was exemplary.We all had the 9 course tester menu and the wine flight and marked each course out of 10 and had to resort to 10* and 10** !! What a wonderful and memorable experience. We have already arranged our next visit.
Another brilliant seasonal menu. Always fresh, superb skills and fantastic friendly service. Already looking forward to our next meal there.
We felt privileged to be dining at your establishment. As for the food, you took great care over the preparation, flavour combinations and textures, and it definitely worked. Some courses were a real surprise (e.g. liquid roast chicken !) We thank you for looking after our special dietetic requirements and in providing alternatives to the 'Taster 5′, where needed.
Faultless! Wonderful cooking, well matched quality wine, friendly but knowledgable staff. What more could we ask? Just sorry we haven't eaten here before, but will return soon. Many thanks.
Best food I think I have eaten, well above many 1 star restaurants, nearest I have had was at Lenclume thank you very much coming back in the new year for the full tasting.
Probably the best food I've ever had. Very relaxing and friendly dining experience.
We have been at Adams three times since it opened up three months ago and my wife and me thoroughly enjoyed every single moment. The food is delicious and full of positive surprises, the wine list includes everything you can ask for and the service is extremely friendly and pleasant to talk to! Adams to us is clearly one of the best – if not the best – restaurants in town!
I have been to Adams 5 or 6 times now, each time has been superb. Adams is now firmly my favourite restaurant.
A truly memorable dinner, certainly as good, if not better than, many other Michelin starred establishments where we have dined. Well done to all!
Everything was perfect. The food was delicious and the service was amazing.
We had an amazing time at Adam's. Definitely a memorable experience and would certainly recommend highly to others – stunning food and wine pairings. It was seamless from start to finish.
We had a fantastic evening at Adams. The atmosphere set Adams apart from the other fine dining restaurants in Birmingham.